What is Foodaid.fi?
Foodaid.fi is a common notice board for food aid distributors. On the website, you will find up-to-date information on food aid events and community meals in your chosen region.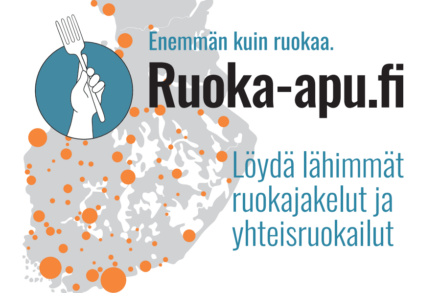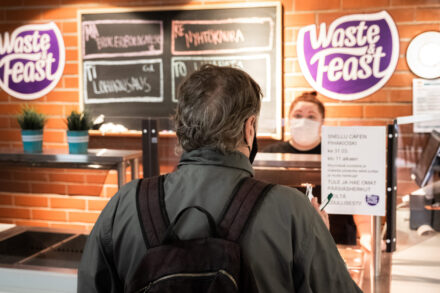 Foodaid.fi does not require logging in
Those looking for food aid or participating in events never register with this service. Only the organisers of food aid events require a user ID to register events on the website.
If you have any questions about the events mentioned on the website, please contact the contact person given in the event notification directly.
The administrators of the Foodaid.fi service do not have any food aid activities of their own.
Why can't I find a familiar food aid event on the website?
The organisers of food aid events and community meals are responsible for registering their event notifications. Foodaid.fi is still a relatively new online service and not all food aid distributors register notifications of their events on this site.
If you notice a missing event, you can mention Foodaid.fi to the organiser directly and help those looking for food aid find the help they need. Registering a notification in the service is easy and free of charge.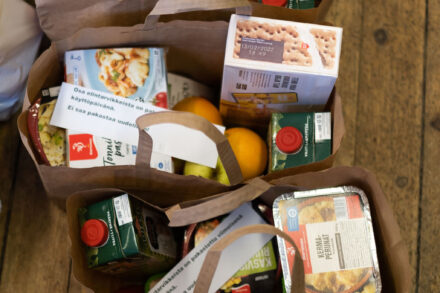 What should I do when I need help?
Anyone of us may encounter financial difficulties and need help coping with daily life. Luckily, help is available. You can browse the Foodaid.fi website for food aid events and inexpensive/free meals in your area. Remember, however, to check if you are entitled to receive financial assistance or other support provided by, for example, Kela, social and health services, TE offices or parishes in your area. Numerous local associations and organisations offer guidance, counselling and peer support for different life situations.